Salerno's deli is a family owned and operated company. Brian & Kim, along with their children Brian, Brianna and Tori, have all worked and played an important part in this restaurants success. Brian continues to run the kitchen, while Kim manages the front of house. Brian, and his wife Dani, reside in Grand Rapids, where they both work at the headquarters for a craft beer mecca. Brianna and her husband Josh live in Manhattan, where she works as a Nurse Practitioner and he works as territory marketing manager. Tori lives in New Orleans, where she works for a natural stone importer. No matter what, the most important visit upon returning to Connecticut is getting their fill at Salerno's. Brian will always enjoy his favorite Godfather, Brianna her Big Tony, and Tori the Bada Bing. The priorities in this family are simple; good food, good wine, good people.
​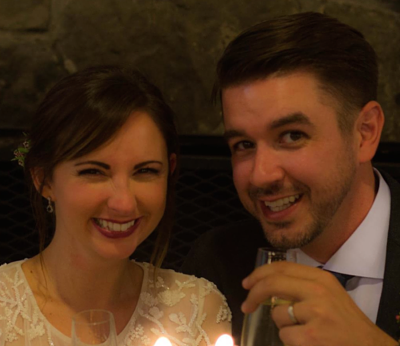 YOUR FAVORITE NEIGHBORHOOD DELI
We strive to be a local staple, serving people with no frills, no fuss, good food and ensuring that every guest leaves happy…and full.
​
The Brennan family purchased Salerno's Import & Deli following a career change in Brian's life. September 11th, 2001 changed the course of many working professionals and Brian was one of them. Always one to persevere, Brian took his love for food and Kim's experience in family owned restaurants and purchased an existing town staple, Salerno's Import & Deli.
This was going to be his life's work. He poured his heart and soul into growing, learning, and loving this restaurant. Anyone in the restaurant industry knows that this is not easy work. However, with the love and dedication of the whole family, they have turned their tiny deli into something they are very proud of.
​

LOCAL INVOLVEMENT & DONATIONS
CAMP WAH-NEE'S FAVORITE STOP!
Camp Wah-Nee is a local summer camp for kids age 7 to 17. When it comes to their favorite place to eat, they head down the road Salerno's Deli. For years they have come to enjoy great food and add their signatures to Salerno's Wall of Wah-Nee.
The Wah-Nee campers love Salerno's so much that they wrote their own song that is chanted year after year.
"Oohhhh Salerno's oohhh Salerno's! Turkey & tomato, turkey & tomato! Home of the Bomber, Home of the Bomber! Pepp-per-oni, pep-pep-eroni!"
​
OTHER LOCAL INVOLVEMENT & DONATIONS
Oliver Wolcott Tech Graduation sponsor​
Torrington High School - Football and Girls Basketball sponsor​
Torrington High School - Blood Drive
Yearly fundraiser for the Forbes Flyers
Annual St. Jude donations
St. Peter and St. Francis penny auctions
Donate lunches to yearly cleanup volunteers (over 300 people to feed)
Purple Hearts for Veterans
Donations to the Boy Scouts
Donations to the Police Athletic League